ECommerce store owners are already busy launching new products lines, maintaining smooth operations and dealing with supply issues. Add marketing to that and most feel overwhelmed and exhausted.
Keeping track of the best times to tap into buyers' shopping potential can be daunting.
But it doesn't have to be.
Instead, relying on holiday marketing strategies will give your business a consistent cash flow throughout the year.
Your 2021 eCommerce plan
Q4 is jam-packed with big sales events such as Black Friday, Cyber Monday, and Christmas.
But Q4 may feel like a sprint from the planning perspective.
Spreading your activities and campaigns in a consistent way across 12 months may be your optimal strategy.
Having a promotional calendar for marketing and shopping events is key to deliver on your sales targets.
And the most successful brands plan their participation in promotions and sales events well in advance.
That's why I've put together the most comprehensive month-by-month eCommerce event calendar you'll find online. Including fun and bizarre holidays!
So you know exactly when and how to delight your shoppers and increase your sales in 2021.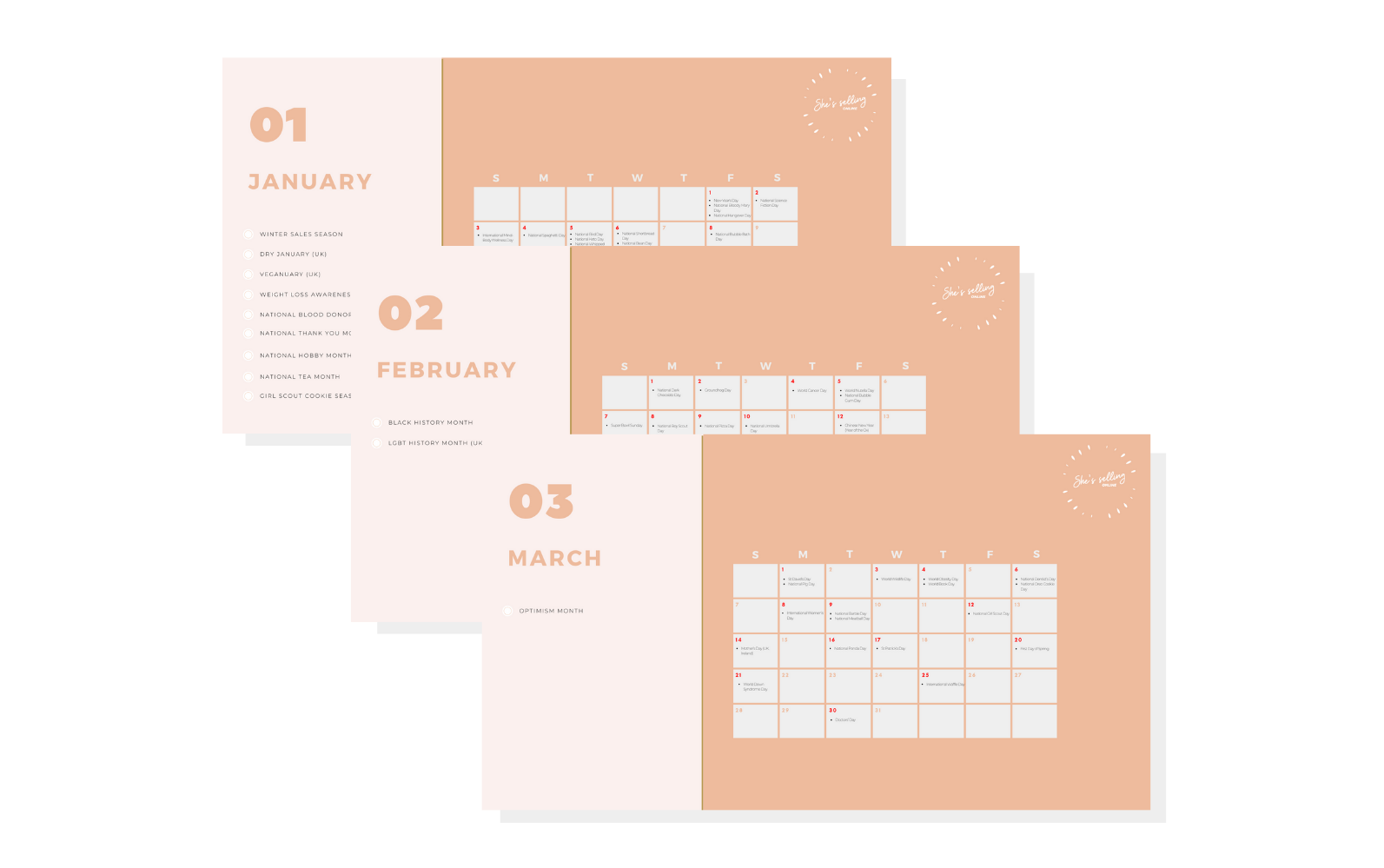 She's Selling Online membership includes the course: eCommerce Holiday Marketing Calendar 2021 – All the Dates You Need to Know.
What you'll get:
Key eCommerce sales dates for the next year
Recommended campaign start dates
Marketing and growth tips for each month
Handy printable planner
Holiday hashtags for each month