——- Limited Time Offer ——-
Get
30 days access

to my VIP community & the course

WHAT TO SELL
for just
$197

$7

Today
There's never been a better time to start an online business.
But how do you figure out what to sell? How do you source products? And what do you need to keep in mind before starting your business?
YOU WANT TO START YOUR OWN ONLINE BIZ BUT…
YOU HAVE NO IDEA WHAT TO SELL
THE PROCESS FEELS OVERWHELMING AND COMPLICATED
YOU DON'T KNOW HOW TO FIND SUPPLIERS
YOU AHVE NO IDEA WHERE TO START OR HOW TO DO IT
YOU ARE AFRAID OF GIVING YOURSELF AN OPPORTUNITY
…SO, HOW CAN I SUPPORT YOU?
Hi, I'm Sam!
After a decade of developing 7-figure online marketing strategies for brands and businesses, I now run my own online education and consulting business, where my mission is to simplify the path for startups and small business owners as they start, grow and scale their own business. I've owned multiple eCommerce stores on my own platform, sold on Amazon and Etsy, and I have all the experience that comes with selling things online, whether it's a physical product, digital product or a service.
In this course, I'll walk you through all of the steps you'll need to consider to go from idea to actually choosing your product or business model based on research and profitibilty.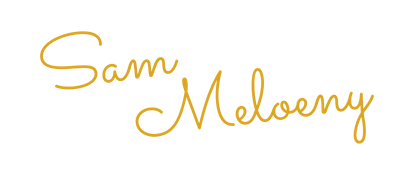 WHY YOU SHOULD START TODAY:
YOUR BUSINESS GOES WHERE YOU GOES
NO MONEY? START A BUSINESS WITH A SMALL INVESTMENT!
THERE'S A LOT OF ROOM TO GROW
WHAT YOU'LL LEARN IN THIS COURSE:
Things To Sell Other Than Physical Products
13-page Workbook to identify a profitable business
List of wholesale directories
List of products you can make yourself
You're also going to get access to my community for 30 days where I hold coaching calls, live goal setting, and support by personally answer questions asked in the group.
Which normally retail for $950… but when you take action today you get it absolutely FREE!
Ready to start your own business?!