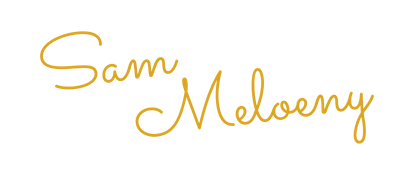 There's never been a better time to start an online business.
A step-by-step program that walks you through starting your own online business from scratch and growing it so you can become independent and quit your 9-5 job.
You want to start your own online biz but…
You have no idea where to start or how to do it
The process feels overwhelming and complicated
You don't know how to find suppliers
you don't know anything about marketing
You are afraid of giving yourself an opportunity
…so, how can I support you?
Hi, I'm Sam!
After a decade of developing 6-figure online marketing strategies for brands and businesses, I now run my own online education and consulting business, where my mission is to simplify the path for startups and small business owners as they start, grow and scale their own business. I've owned multiple eCommerce stores on my own platform, sold on Amazon and Etsy, and I have all the experience that comes with selling things online, whether it's a physical product, digital product or a service.
If you're looking for more clarity, a step-by-step action plan, accountability and a group of other female entreprenurs, click below to start your own business and become independent!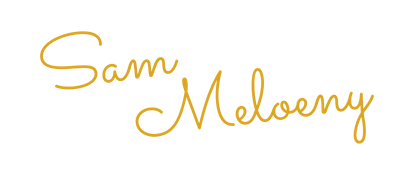 Why you should start TODAY:
YOUR BUSINESS GOES WHERE YOU GO
NO MONEY? START A BUSINESS WITH A SMALL INVESTMENT!
THERE'S A LOT OF ROOM TO GROW
She's Selling Online is a membership for female entreprenurs that gives you everything you need to start your own online store with trainings and resources to build a brand that attracts and delivers.
The exclusive road map that'll direct your from start-up to becoming independent!
BUSINESS STRUCTURE
What to sell
Business Plan
Vision, Mission & Values
Goal Setting
Niche & Audience
TECHNICAL STUFF
Domain & Hosting
Selling Platforms
2 MONTHLY COURSES
A new growth course dropped in your members area each month.
You can also unlock an in-depth course of your choice. 
Extra bonuses!
Mindset training
Planners, templates and workbooks
Legal templates
Private community access
Group coaching sessions
Ready to start your own business?! 
Special BETA price for 6 months – price goes up to $29 after
Cancel at any time with no cancellation fees
Instant access to She's Selling Online
New courses delivered monthly
Live goal setting sessions beginning of every month
Group coaching once a month
Access to private community
Lock your special BETA price in the full year!
Everything in the monthly plan included
PLUS recieve a 1-1 coaching call with me 
Have more questions? I'm happy to help. If you want to know if this membership is right for you or if you have any other questions, feel free to email me at hello@sammeloeny.com.