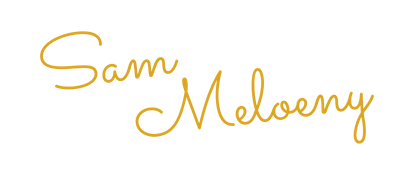 GROW YOUR E-COMMERCE BIZ
A 30-day online course that will expand your digital marketing knowledge and give you tools, techniques and tactics that you can apply on day one.
If you've been running an online business, then you know how frustrating it can be to grow your customer base and continue getting sales.
Despite your best efforts, it just seems to be inching along… while others are growing their stores by the hundreds and thousands of new customers with seemingly little effort.
You need the right kind of traffic to make sales.
Imagine if…
…You finally hit the "1 sale a day" benchmark.
…You no longer felt like you were wasting time on your business not getting sales.
…You could stop struggling with social media algorithms and instead were able to use strategic marketing techniques that work.
YOU CAN DO THIS!

You can grow your customer base with a clear marketing strategy and some efforts.
Over the past few years, I've discovered just how POWERFUL the right marketing strategy can be.
I created this course to share the EXACT principles and strategies I used to exponentially grow eCommerce stores.
Perhaps you're thinking that you could just find this info on Google…
I tried that for a couple of years myself… and was left with very little to show for it. A lot of the info you'll find on Google was written years ago with strategies that are now obsolete.
Don't make the mistake of spending all your time regurgitating old blog posts with outdated information. Instead, Grow Your E-Commerce Biz shares proven methods you'll only find inside the course. It's also updated on a regular basis to ensure that the lessons are relevant and fresh.
For the next 72 hours you can pre-order Grow Your Ecommerce Biz for just $49.
Grow Your E-Commerce Biz combines the most powerful eCommerce marketing strategies with easy to understand workbooks and helpful links to give you a fool-proof SYSTEM that will help you rapidly grow your customer base.
Here's everything you can expect to learn when you enroll:
APPLY TO YOUR BUSINESS
We'll cover key aspects of digital marketing, and the course is designed to be directly applicable and relevant for you in your daily work.
30 Days - 30 Lessons
30 lessons will teach you all you need to start a successful eCommerce business.
Fresh Content
All the content is up-to-date with new relevant material so you never fall behind on your learning path.
Course Certificate
After you pass the final exam, you will receive a course certification that proves your knowledge in eCommerce.
AND JUST A FEW OTHER THINGS:
– Setting goals and market research
– How to set up your store and optimize it
– Social media marketing
– How to advertise on a budget
– Content marketing
… and few other creative ways of increasing your sales.
Who I Can Help Most, and Who I Can't
There are certain types of people I tend to get mind-blowing results for… and others who aren't the best match for me. Let me explain each really quickly so we're on the same page.
This course is for…
Online entrepreneurs who feel a little overwhelmed by all the advice on the internet and who are looking for a daily plan to implement strategies.
People are interested in turning their eCommerce business into a part- or full-time business.
Brands that want to increase their online presence, grow their audience and reach more people.
This course is NOT for…
People who are expecting fast results in marketing.
People who aren't willing to put in a little work to make their dreams a reality. My strategies don't work unless you make the effort to implement them.
Hey! I'm your teacher, Sam Meloeny.
I help business owners strategize, prioritize and establish their business online with marketing strategies and smart sales techniques that work.
I created Zardness Digital Marketing Agency because I saw first hand how overwhelming digital marketing can be for small business owners. With my consultation and marketing strategies, I've helped many business owners grow their online presence and increase their sales!
I understand hiring a marketing expert can get expensive. Especially, if you're just starting out with a small budget. That's why I created this eCommerce course so you can learn my techniques and implement them yourself.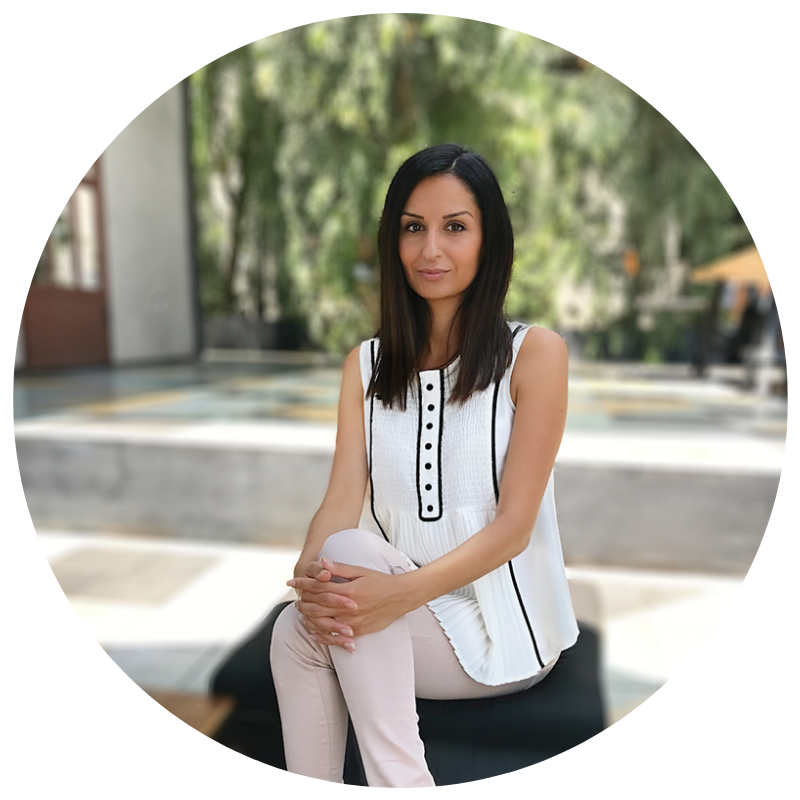 Frequently Asked Questions
Who is this course for?
If you work with an eCommerce store, and want to grow the business strategically and long-term then this course is right for you.
This program is NOT for people who think that buying a course will suddenly help them earn millions. You have to put in the work to see results
At what level is this course? Beginner, intermediate or expert?
The course is suitable for both completely newbies and for those struggling to increase their sales. This course is more like a marketing strategy and you can implement it after your own needs and company case.
Are there specific dates and times that I need to be available?
This course is designed to be flexible! All the course content and tasks are available for you to go through any time you choose during the week.
What technical/practical set-up do I need to have?
It is good to have access to your company's analytics platform and social media accounts. But it is not required to take the course.
How long do I have access to this course?
Forever!
What format is the course content delivered in?
The course is in text format with a downloadable pdf for each chapter, worksheets, links to webpages, and fillable templates.
GROW YOUR E-COMMERCE BIZ WILL OPEN THE DOORS OFFICALLY ON JUNE 15.
PRE-ORDER IS OPEN FOR 72 HOURS.
THE PRICE OF $49 IS ONLY OFFERED DURING THE PRE-ORDER AND WILL NEVER BE OFFERED AGAIN.