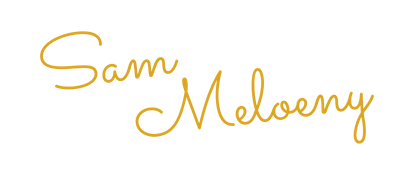 The best time to focus on your eCommerce is now. 
She's Selling Online is an exclusive membership to learn how to optimize your eCommerce store and implementing the best marketing strategies so you can grow it into a full-time income stream.
She's Selling Online is a membership for female entreprenurs that gives you everything you need to start your own online store with trainings and resources to build a brand that attracts and delivers.
Imagine having the confidence and ability to drive more customers to your online store…
Here's what you'll get as part of your membership:
Tons of videos on how to create a profitable foundation for your business
MARKETING COURSES TO GROW AND SCALE YOUR BUSINESS
SOCIAL MEDIA TEMPLATES TO SAVE YOURSELF TIME
resources for ecommerce businesses
ACCESS TO A PRIVATE COMMUNITY
MONTHLY COACHING SO YOU NEVER GET STUCK
MINDSET TRAINING TO KEEP YOU MOTIVATED
…so, how can I support you?
Hi, I'm Sam!
I started my first eCom biz in 2006!
Ever since I had 6 eCommerce stores in different industries WHILE working as a digital marketing manager for 7-figure brands and businesses.
I now run my own online education and consulting business, where my mission is to simplify the path for startups and small business owners as they start, grow, and scale their own business.
If you're looking for more clarity, a step-by-step action plan, accountability, and a group of other female entrepreneurs, click below to start the journey of eCommerce!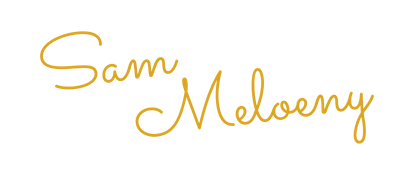 This membership is for you if…
YOU would like to start mastering marketing for ecommerce
you need coaching but can't afford it
you lack confidence to promote your business properly
you would like to develop your skills and learn new strategies to optimize your business
you're in the first or second year of your business
Are you looking for results like this?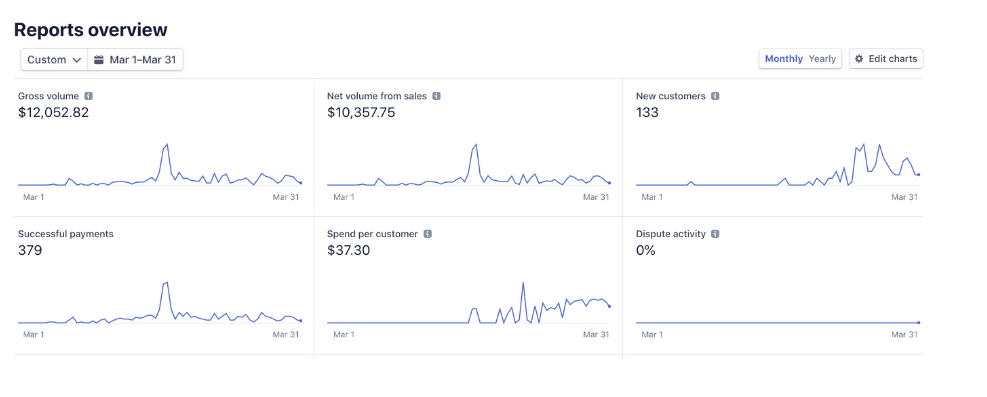 Yep, this was the report from my eCommerce store in March 2021.  I don't have a big following on social media, but I know the strategies to make it work!
She's Selling Online will give you:
THE SUPPORT YOU NEED TO HELP YOU BECOME SUCCESSFUL & MAKE YOUR CUSTOMERS RETURN FOR MORE!
Group coaching each month to get support
monthly goal setting sessions to stay motivated
planners and templates to save yourself time
up-to-date video trainings in how to market your ecommerce
all this for
less than $1/day!
What other members are saying…
Ready to grow your business?!
Cancel at any time with no cancellation fees
Instant access to She's Selling Online
New courses delivered monthly
Live goal setting sessions beginning of every month
Group coaching once a month
Access to private community
Pay for 12 months upfront and get 2 months for free!
Everything in the monthly plan included
Access ALL monthly growth courses immediately
PLUS recieve a 1-1 coaching call with me 
IS THIS SUITABLE FOR ME IF I DON'T HAVE A BUSINESS YET?
YES! This program is absolutley perfect for you if you haven't started yet! You will get all the training, coaching and resources you need to get started and establish your eCommerce store.
what kind of ecommerce can I start with this program?
Anything you sell online is considered ecommerce. You can sell products you purchase wholesale, hand-made items, digital products or use dropshipping. 
what if i already have a business?
This program is advertised as a starter program, but it has tons of resources and marketing courses to grow and scale your business as well. If you're in your first few years of business and are still struggling with sales, then this program is perfect for you!
WHERE AM I ABLE TO SELL MY PRODUCTS AFTER TAKING THIS COURSE?
You can sell them anywhere you want online! There is a module in this program where we talk about different selling platforms.
This program will focus on creating a strong business foundation so you're able to sell your products on Shopify, WordPress, Amazon, Etsy, or wherever it's suitable for your type of business.
How does the monthly courses work?
When you sign up, you'll immediately get access to the main program to create a solid business foundation. You'll also have access to a growth course in your member's area each month AND you'll get the opportunity to unlock a marketing/growth course of your choice.
Some of the monthly courses are:
Start with No Inventory by Using the Dropshipping Model

How to Create Copy That Captivates and Converts

Maximize Your Profit for the Holidays

Pricing Your Products for Higher Profits
CAN I JUST FIND THIS INFORMATION ONLINE?
You can find anything online these days, but this program is not just some quick tips off some blog. It's an actual step-by-step program with workbooks, templates, and other resources to build a strong business that you quickly can grow into a full-time income stream. The coaching itself is extremely valuable for someone who's just starting in eCommerce and I'll promise you, that there is no other coach that gives you coaching for $29/month. 👌
HOW MUCH MATERIAL IS INSIDE THE COURSE, IS IT OVERWHELMING?
The course is sorted by modules and step-by-step courses. It's easy to follow along as long as you fill in your workbook and take your time to digest the material. It's also important to show up for the live coaching calls so you can ask any questions you might have about starting your business.
How much coaching do i get?
Goal setting session:
Beginning of each month. Together we set goals and talk about our previous month's goals and wins. 
Group coaching:
Once each month. Here's your chance to ask questions about your business and get my advice. Take advantage of this session by writing down your questions ahead of time!
Private community:
Ask any questions you might have about your business, eCommerce or marketing in our members-only Facebook group. I'm replying to every single post!
1-1 coaching with me
This is only for annual members. You'll receive a 30 minute 1-1 coaching call with me. I recommend you schedule your call after you finished the courses, but you're free to do so whenever it suits you the best. 
Have more questions? I'm happy to help. If you want to know if this membership is right for you or if you have any other questions, feel free to email me at hello@sammeloeny.com.